Escorts rusas en Madrid
Escorts rusas similares en Madrid
Escorts Madrid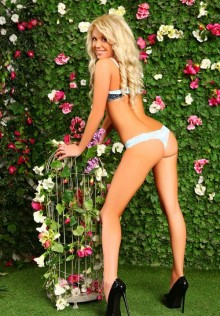 Escorts Madrid
Klaudia. Escorts Madrid.
Hello Everyone, I am Klaudia, a 22 year old hot model cum professional Madrid Escort. I have tanned complexion with shining black hair, smooth skin and yours truly delight, a fine pair of natural bosom. I love to provide you GF experience before having some great moments in bed. I can take you to a city tour in case you are a solo traveler, accompany you to an important function, take you out for a dinner date or have some shots with you in a cool nightclub. I do all this to form a comfortable bond between us. I firmly believe that sex is just mechanical process. It's the emotional bond that adds sparkle in it. That's why I try to make you as comfortable as possible before getting into bed. I start my session with French kissing simultaneously motivate you to play with my bosom. I love it when you fondle my bosom or play with them. Finally, I reserve the best for the climax i.e. I get intimate with you through KS or missionary positions. Please call my agency or drop an email to get a date with me. I would love to flirt with you anytime of the day you want.
Age

22

Weight

50

Height

170

Breast

2
Tours
Are you a traveller?