Escorts rusas en Madrid
MI CANCIÓN FAVORITA
Escorts rusas similares en Madrid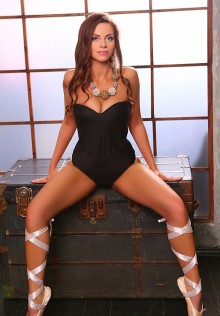 Escorts Madrid
Escorts Madrid
Anastasia. Escorts Madrid.
English
Hi Everybody, I am Anastasia, an amateur Russian boxer now a full time Madrid Escort. I am not drop dead gorgeous like most of Russian girls are, but have a cute face, milky white skin, beautiful lips and lovely small mountains. More than sex, it is about knowing you more that give me more pleasure. I will be more friend than lover as your companion. It's quite easy for me to strike friendship with men as I was always a tomboyish from my school days. In fact, I feel more comfortable talking to men than my girl counterpart. I love listening to you for hours. You can share your dreams, your worries, anything that you can't with anyone. After talking, I will invite you to undress me, touch my soft skin and satisfy your lust on me. I love it when you kiss, fondle my bosom or run your hands over my soft navel. Call my firm or drop an email to get a date with me. I promise to give you a rocking time.


Age

20

Weight

54

Height

171

Breast

2
Are you a traveller?