Escorts rusas en Madrid
MI CANCIÓN FAVORITA
MI VÍDEO
Escorts rusas similares en Madrid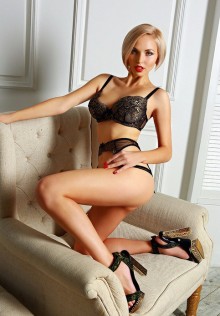 Escorts Madrid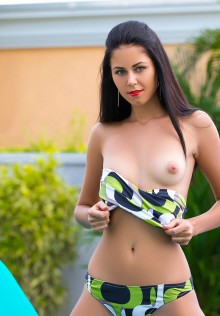 Escorts Madrid
Lola. Escorts Madrid.
English
Hello Everyone. I am Lola. I am American from my father side and Russian from mothers. I have been working as Russian escorts for some time already. I am browm head with slender figure, lovely smile and long smooth legs. Overall, I am perfect girlfriend material. I have a chilled out personality and believe in living life to its full moment. I am well suited girl to contact if you are looking for a really fun-girl. You can take me out for nightclubs, dance parties, cafes or visit my place for some quality moments. I would put my lovely arms around your shoulder and motivate you to play with my body as you like it. My heart always skips a beat when you undress me completely and kiss me passionately from top to bottom. I am fond of kissing and can go on all night indulging in this love-activity. In the end, I give you ultimate pleasure through KS positions that result in ultimate satisfaction for both parties. I'm very happy to be in this city and I'm dreaming of becoming one of the featured escorts Madrid.

Español
Hola. Soy Lola, una chica mitad americana y mitad rusa. Llevo un tiempo trabajando entre las escorts rusas de Madrid. Tengo el pelo castaño, como puedes ver en las fotos, una figura cuidada y resultona, una sonrisa adorable y unas piernas que no verás terminar nunca. En general, me considero una chica a la que querrías tener como novia. Tengo una personalidad muy abierta, soy simpática y creo que en esta vida lo que hay que hacer es disfrutar al máximo. Soy tu elección si lo que buscas es pasarlo realmente bien. Puedo ir contigo a tomar algo por la noche, irnos a bailar toda la noche, tomar un café o visitar mi apartamento y tener un buen momento de intimidad. Mi corazón suele acelerarse cuando noto cómo me acarician los preciosos pechos que tengo o cuando siento tus labios besándome y tu lengua lamiendo cada parte de mi cuerpo. Notarás mi máxima excitación cuando te sienta dentro de mi. Estoy muy feliz de estar en esta ciudad y sueño con convertirme en una de las escorts Madrid más destacadas.
Age

22

Weight

52

Height

167

Breast

3
Are you a traveller?