Escorts rusas en Madrid
MI CANCIÓN FAVORITA
Escorts rusas similares en Madrid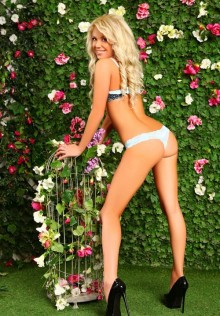 Escorts Madrid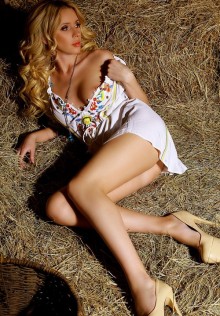 Escorts Madrid
Tanya. Escorts Madrid.
English
Tanya is complete fun girl. She is 23 years old blonde with natural curves, nice bosom and long legs. She joins the Russian escorts selection of the agency. She is well suited for men who are looking to get laid desperately. She is known for treating her man through in her unique way. Her love session includes bonding, sensual massage, domination games in bed that involves your smooth kisses and soft touches on her soft skin. She likes to be in your arms as the apartment door is shut. She leaves best for the last i.e. giving you pleasure through multiple KS positions. if you are looking to explore this lovely city, then she can be the ideal person you are looking for. She can take you to all the famous places in the city and finally sleeping in your arms. She is one of those escorts Madrid whom you would be glad of dating.

Español
Tanya es una chica divertidísima. Tiene 23 años, es rubia, y tiene unas curvas naturales que te dejarán pasmado. Un pecho precioso y unas piernas muy bien formadas. Se une a la selección de escorts rusas de la agencia sin ningún temor. Está muy bien preparada para conocer hombres que busquen lujuria desesperadamente. Es famosa por tratar a los hombres de una forma única, como solo ella sabe hacerlo. Le gusta dominar la situación, y con ella disfrutarás de juegos en la cama que ninguna otra escort podrá ofrecerte. Conoce a la perfección el Kamasutra, ten seguro que vivirás emociones que nunca antes viviste. Si lo que quieres es conocer la ciudad, Tanya es una elección muy buena. Puede llevarte a los sitios más populares durante el día y dejar para la noche la pasión y el desenfreno. Es una de esas escorts Madrid con las que lo pasarán tan bien que querrás repetir todos los días.
Age

23

Weight

53

Height

175

Breast

3
Are you a traveller?