Escorts rusas en Madrid
Escorts rusas similares en Madrid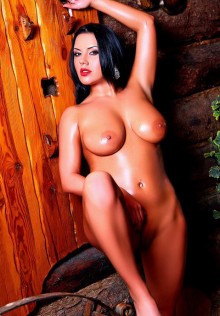 Escorts Madrid
Escorts Madrid
Vasilisa. Escorts Madrid.
English
Hello Everyone. I am Vasilisa, a 22 year old student working as Russian escorts to have some fun in life. I am adventurous by nature and like to explore new things with you. Restaurants, art galleries and attending social events are some of my favorite outdoor activities. I am not adverse to going out with you in pubs, but losing my senses after some drinks; that is not I am quite fond of. I am natural blonde with well toned athletic body, nice curves and lovely bosom. I don't want to sound prudish but look simply hot in lingerie. No man has ever resisted temptation of flirting with me once I appear in lingerie. My love session includes lots of kisses and sensual touching. I love it when you appreciated me through soft kisses from top to bottom. Apart from this, I can give you pleasure through multiple positions, enjoying erotic games with you in bed and having fun in hot shower as one of the best escorts Madrid.

Español
Hola a todos. Soy Vasilisa, una estudiante de 22 años que me incorporo al grupo de escorts rusas de la agencia para tener algo de diversión en mi vida. Soy aventurera por naturaleza y me gustaría explorar cosas nuevas contigo. Ir a restaurantes, galerías de arte y el acompañamiento a eventos son los servicios que más me gusta hacer. Podemos ir de copas, si es lo que te gusta, pero no me hagas beber mucho que pierdo un poco los sentidos y no me sienta bien. Soy rubia natural, y mi cuerpo es atlético y equilibrado, con unos pechos que te encantará tocar y besar. No quiero que suene mal, pero todo el mundo dice que luzco increíble en lencería. Si me conoces, podrás sentir mis profundos besos y caricias. Lo que más me excita es sentir tus labios por todo mi cuerpo y complacerte con las posiciones más placenteras. Podemos también inventarnos algún juego erótico para que no te olvides nunca de mí y puedas reconocerme como una de tus escorts Madrid favoritas.
Age

22

Weight

53

Height

169

Breast

2
Are you a traveller?