Escorts rusas en Madrid
MI CANCIÓN FAVORITA
MI VÍDEO
Escorts rusas similares en Madrid
Escorts Madrid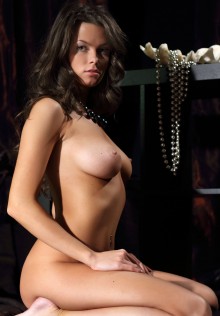 Escorts Madrid
Alsu. Escorts Madrid.
English
Hello Everyone, I am an East Asian girl working as Madrid Escort. I am a sure delight for men looking for something unique, something exotic in their woman. I am not a blonde nor brunette, have lusty hair, great bosom, beautiful legs and blessed with natural curves. I am an ultimate fantasy for men who have huge appetite for sex. As the room is shut, I get down straight to business i.e. sex. I start with a warm kiss on lips, at the same time encourage you to undress me completely. I love it when your lips move over my smooth navel, fondle my bosom and finally become one through KS or missionary position. I am a little bit reserve and takes time to open up. I prefer to listen rather than unnecessary babbling. What I love is when you share your closest feelings with me over a dinner date. Although I provide my body for pleasure, but more than sex, I want to act as your best friend for some hours. I find dinner date perfect for this as good food and drinks help us to break the barrier. But, I don't like drinking with men in bars. Some girls do, but I don't. Instead, I prefer making you drinks in my apartment. So if you are looking for ultimate sex and emotional love experience, you can always rely on me. Call my firm or drop an email to get a date with me.


Español
Hola mi amor. Me llamo Alsu, y soy una chica de descendencia mitad asiática y mitad rusa. Llevo trabajando como escort en Madrid bastante tiempo y ya he conseguido hacerme mi huequito en el corazón de algunos hombres de diferentes nacionalidades. Hablo cuatro idiomas, y soy Licenciada en Periodismo, lo que me permite ofrecer un servicio de alto nivel que le gusta mucho a caballeros de cierta educación y clase, que no solo buscan sexo. Para mí, ser escort es sinónimo de conectar con una persona y entregarme a él en plenitud, tanto física como mentalmente. Este esfuerzo siempre me merece la pena porque satisfago tanto a mi acompañante como a mí misma. ¿Qué más se puede pedir? Soy la compañía perfecta si necesitas una chica con la que asistir a un evento importante, o a un acto social en el que necesitas ir bien acompañado. Soy detallista, simpática, culta, alegre y conversadora. Y sobre mi parte más erótica, decirte que conmigo podrás tener los mejores besos, las caricias más suaves y los masajes más relajantes. Te haré un francés natural con diferentes ritmos que te dejará sin palabra y haremos el amor de una forma tan apasionada que la recordarás para siempre. Me gusta pensar que soy una de esas escorts en Madrid que están a otro nivel. Si quieres probar, es muy sencillo. Llámame y quedemos hoy mismo.
Age

23

Weight

53

Height

170

Breast

3
Are you a traveller?