Escorts rusas en Madrid
MI CANCIÓN FAVORITA
Escorts rusas similares en Madrid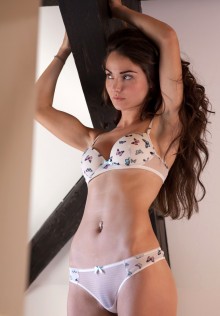 Escorts Madrid
Escorts Madrid
Svetlana. Escorts Madrid.
English
Hello Boys, I am Svetlana, a hot blonde escort Madrid with big boobs, fine figure and full red lips. If you like woman with big boobs, then I am a sure shot for you. I will give you a treat that no girl has given you before. My love session involves getting naked as the door is shut, indulging in hot kissing, boob fondling, BDSM, hot shower and enjoying each other in multiple positions. Whatever love activity is I make sure that there is enough bosom play. I feel sensation between my legs when you juggle my bosom in your hands. When it comes to being your GF, I promise to be a total fun girl. I am good in conversation on any topic. Although, I look like a dumb blonde, but I have passed out with very good grades in college. I can indulge in dirty talk or get involved in serious discussion according to your nature. I am quite accommodating and have no hiccups in hanging out with you in any place; probably it is safe. Call us or drop an email to get a date with me.


Español
¡Hola guapo! Me llamo Svetlana y tengo muchas ganas de que nos veamos pronto. Soy actriz, bueno, estoy estudiando para ello al menos. Compagino mis estudios con este trabajo de escort rusa en Madrid para poder pagarme los estudios y poder vivir en esta maravillosa ciudad. ¿Has visto mis fotos? Soy ese bombón rubio de pechos enormes naturales que ves ahí. Estoy segura de que mientras ves mis fotografías te imaginas estando a mi lado, ¿verdad? Pues es muy fácil. Llámame y en un ratito estaremos juntos. Soy una chica muy extrovertida y natural. Me gusta mucho hacer el tonto y reirme a todas horas. Me considero una chica divertida, aunque esté un poco mal decirlo. Me encanta salir de marcha y bailar. Si te apetece que un día salgamos por la noche y nos lo pasemos en grande, solo tienes que avisarme con un poco de antelación y me organizaré sin problemas para que podamos divertirnos juntos por Madrid. Eso sí, guarda energías para cuando estemos los dos solos en mi apartamento, o en el lugar que tú prefieras. Será allí cuando mejor lo pasaremos. Como buena actriz, me encanta interpretar y jugar a ser otras personas. ¿Quién te gustaría que fuese? Dímelo y seré tu gatita fiel, o tu ama salvaje. Cualquier fantasía que tengas en mente podremos llevarla a cabo, ya que me encanta innovar y hacer cosas diferentes. Ya sabes, si te apetece pasar un rato genial con una escort rusa en Madrid, no lo dudes y llámame. Estoy segura de que no te arrepentirás.
Age

23

Weight

53

Height

172

Breast

4
Are you a traveller?