Escorts rusas en Madrid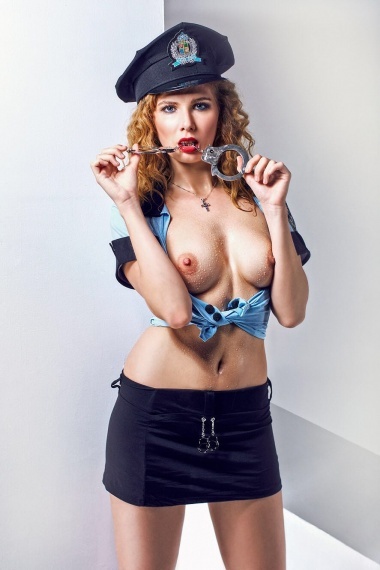 MI CANCIÓN FAVORITA
MI VÍDEO
Escorts rusas similares en Madrid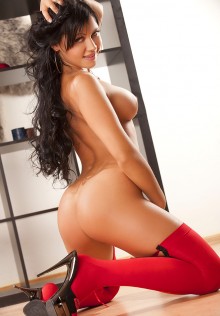 Escorts Madrid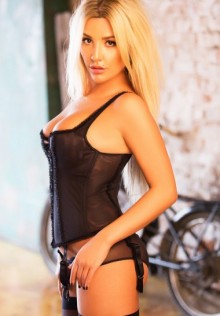 Escorts Madrid
Lana. Escorts Madrid.
English
Hello Everyone, I am Lana, a hot brunette Madrid Escort. I am fond of playing your hot playmate for some hours. My full bosom is biggest asset and I love it when you juggle them. My other specialties include making out in KS positions, having fun through kissing, touching each other private parts and finally spreading my legs wide open so that you can make me a complete woman. I can dress up as sexy woman for dinner dates and social parties, but what I enjoy most is playing a hot woman in uniform. I always wanted to be a cop, but failed the test. Being an escort fulfills my dream of playing a hot female officer. I get a chill when you rip my dress, take my panties off, push me down to bed and kiss me passionately from top to bottom. I may look wild or adventurous but in reality I love to be dominated in bed. So if you are looking for some domination games in bed; you are looking at right woman. In fact, I can teach you some tricks of taming your woman in bed too. If you want to learn these tricks, then call me or drop an email to get a date with me.


Español
Si has llegado hasta aquí, ya no te queda nada para conocer a Lana. Echa un vistazo a todas sus fotos y te convencerás por completo de que es la escort rusa en Madrid que estabas buscando. Esta preciosidad del Este es un volcán en erupción cuando se encuentra con hombres que sepan perfectamente cómo tratar a una mujer. Lana es una chica madura, a pesar de su corta edad, y tiene mucha experiencia en cuanto al amor y el sexo se refiere. Es una chica muy atrevida, que siempre ha estado explorando su cuerpo y los límites a los que podría llegar en el sexo. Tiene la mente muy abierta, por eso su servicio es completísimo. Dice sí a todo y con ella podrás practicar cualquier cosa que siempre hayas soñado, ya que además es algo que la excita mucho. Lana es una amante de la lencería fina y del BDSM. Si estás buscando vivir una experiencia diferente, con una chica lasciva y extremadamente sexy, tienes que conocer a Lana. No hay muchas escorts en Madrid como ella, aprovecha que está en la ciudad y reserva una cita con ella hoy.
Age

22

Weight

53

Height

170

Breast

2
Are you a traveller?